Integrations
QuickBooks Integration
---
What is it for?
Use QuickBooks Online Integration to pull your existing bookkeeping data into your Profit and Loss, Balance Sheet, and Cash Flow Statement (Financial Statements).
After connecting Quickbooks to Cloudberry, you will see your Financial Statements filled with your past data only: this is called your Actuals.
Get Started - Connect Integration
In the navigation bar on the top right, click on Company Settings, then click QuickBooks Online. Select Connect from the sidebar that opens on the right.
Select Company
After signing in to your QuickBooks Online account, you will be redirected back to the Cloudberry app. If you have multiple QuickBooks companies or accounts, pay extra attention to select the right company you want to connect as this action can't be reversed.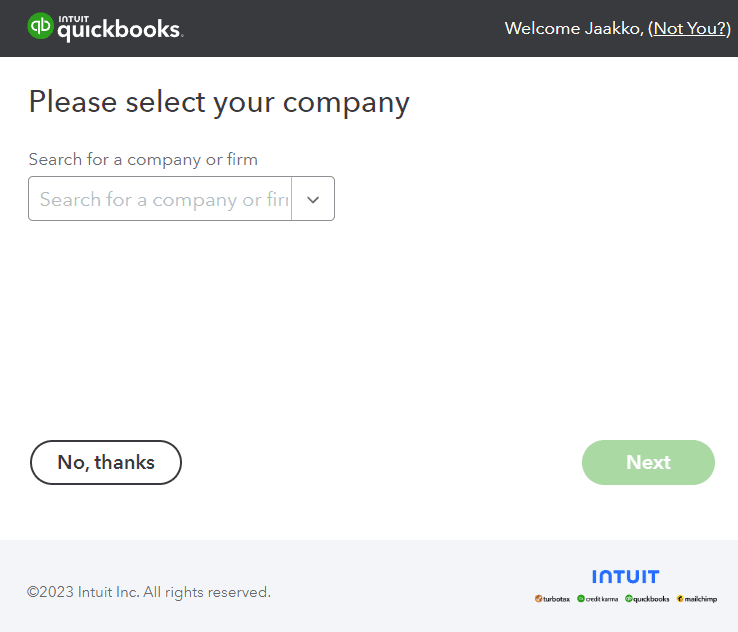 Select Actuals End Month (Last month's close)
Next, select the most recently closed month for your books from the right sidebar, under Financial Statements Actuals End dropdown.
For example, if you select March 2023, your QuickBooks data will be synced until March 2023, which means your Cloudberry forecast will start at April 2023.
View Actuals on PnL
Click on your Profit and Loss statement to see the synced Actuals from Quickbooks. You should see something like this:
Next Up: Snowflake
If you store business metrics in the Snowflake data warehouse, connect Snowflake next. If not, skip straight to Profit and Loss Statement.